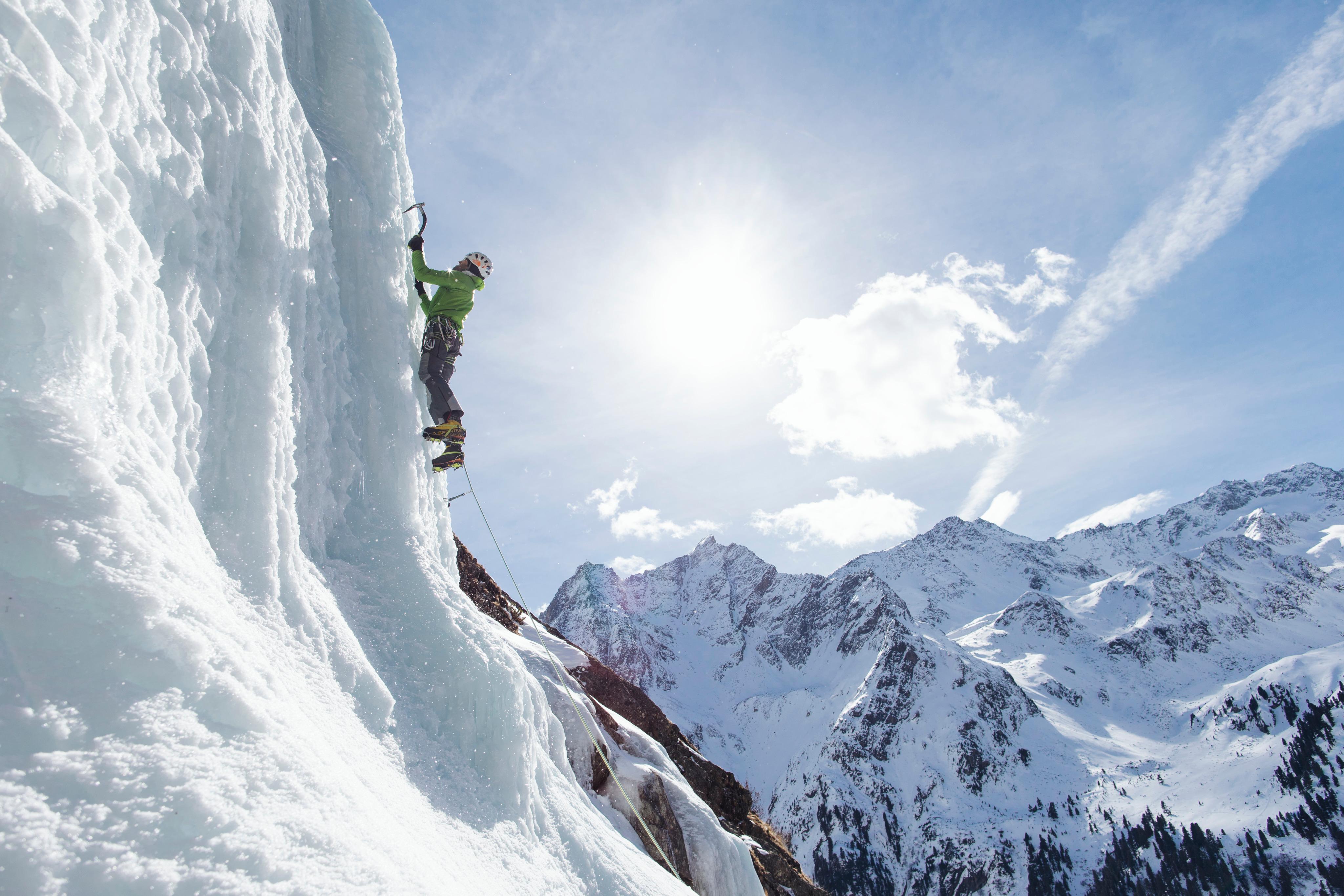 Ice climbing is not only for specialists. Within the last years Ice climbing turns out to be the "Winterhit". In the Ötztal valley we have numerous waterfalls - from easy ones to very difficult ones.
Contact
Ice Climbing everday possible!
Introductory ice climbing
Here you'll learn what really matters: Secure, crampons, assessing the quality of ice and difficulty.
When
every Thursday, 10.00 am
Where
Meeting point: Office Alpin Treff (Unterlängenfeld 90)
Equipment
Sturdy shoes (take ski or hiking boots with you)


also private guiding possible
Event organizer
Registration until Wednesday, 12.00 am by Ewald Holzknecht T + 43 (0) 664 44 34 684 or ewald@alpin-guide.at

More details on www.alpin-guide.at

Liability: Ice climbing is at your own risk. The ice climbing routes are neither maintained nor closed in case of danger!